A Bradford uPVC window provider has been sentenced and fined £850,000 after a worker fell from a ladder sustaining a fracture to his lower leg.
Sheffield Magistrates' Court heard how, on 1 March 2017, a window installer, was attempting to install a first-floor rear bedroom window at a property on Cemetery Road, Doncaster, when the ladder he was climbing slipped. The ladder was not footed or tied and the operative fell from a height of over three metres, sustaining a broken knee cap which required surgery.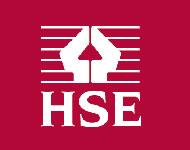 Workers left to their own devices
An investigation by the Health and Safety Executive (HSE) found the company's system for planning work at height was inadequate in that it failed to ensure that work was carried out in a safe manner. Windows were found to be not routinely installed from the inside and ladders were used in a way that constituted serious risk. Additionally, there was no system of monitoring or supervision in place and operatives were left to their own devices.
The Bradford-based company, pleaded guilty to breaching Regulation 4(1) of The Work at Height Regulations 2005 and was fined £850,000 with £1,083 in costs.

An easily preventable accident
Speaking after the hearing, HSE inspector Stuart Whitesmith said:
"This incident could easily have been prevented had the company implemented reasonably practicable precautions.
"Such precautions include having effective and enforced safe systems of work, whereby windows are installed internally where possible, or by using suitable access solutions which provide edge protection, and having a formal system in place to ensure works are appropriately supervised.''

Why are Health & Safety fines so high these days?
For businesses that end up in court, the Sentencing Council has published definitive guidelines for sentences relating to health and safety offences and corporate manslaughter. These consider the risk of harm caused, as well as offender culpability, meaning that company directors found to have been consenting or neglectful in relation to a Health & Safety offence could face potentially unlimited fines and prison sentences of up to two years. A lower threshold for imprisonment could also lead to more directors, managers and junior employees being handed custodial sentences.
The guidelines require the court to take into account the size of the organisation when determining the sentence, with company turnover used to determine the starting point of the fine. The increased levels of fine are hitting businesses of all sizes - those with a turnover of more than £50 million which could face fines of up to £10 million for health and safety offences and £20 million for corporate manslaughter.

We can help keep your woodworking employees safe
BWF can provide guidance on managing safety, the important of risk assessments and method statements in safe systems of work. Section 16 of our BWF Guide to Health and Safety in the Woodworking Industry provides guidance on working at height. Look out for updated guidance very soon!
Members can access comprehensive support from the BWF 'Toolkit', which includes our Health & Safety member helpline and publications on what the inspectors are looking for including HSE Field Operations Directorate Guidance for proactive inspections, and the Health and Safety essentials checklist.
Last but not least, pledge your support to the BWF Health & Safety Hero Campaign, where we have put together some excellent resources to help your business tackle problem areas such as wood dust, machine training, noise, manual and handling.