The Communities Secretary Sajid Javid has today launched a Housing White Paper. The paper sets out the government's strategy to ending the housing crisis and includes measures such as encouraging smaller housebuilders and improving the availability of viable land for housing developments.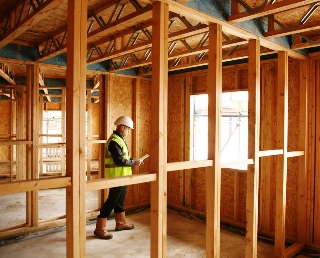 Other pledges include building more affordable houses, help people buy and rent and giving councils powers to pressurise developers to start building on land they own.
British Woodworking Federation Chief Executive Iain McIlwee welcomed the Strategy set out in the Housing White Paper:
"What is not to like? The Housing White Paper reaffirms the Government's commitment to resolve what really is the biggest issue on our socio-economic landscape. Rather than seeking a magic bullet, it is a broad strategy that covers all parts of the housing sector, ensuring that the volume housebuilders are free and encouraged to build on available land, and vitally creating an easier mechanism for the custom housebuilder to literally fill in the gaps.
"The strategy addresses the balance between ownership and rental properties. And through repeated reference to quality, it reaffirms that it is not just a numbers game, but seeks to ensure we are building quality properties that will stand the test of time – a strong underlying thinking which is very much a Natural Capital approach of not leaving a mess for future generations. This carries into the section on climate change and wherever possible has a positive impact on employment in the UK.
"So I am very relieved to see that the social and environmental opportunities have not been overlooked. The whole timber supply chain is ready to support local authorities in developing policies to support this approach, and of course to ensure that the natural advantages of wood are put to good use in delivering the sustainable housing stock we so desperately need."
As part of the white paper, the government are consulting on changes to planning policy and legislation in relation to planning for housing, sustainable development and the environment. The deadline for written evidence is 2 May 2017. Members can send any evidence that would assist BWF's response through to matthew.mahony@bwf.org.uk by midday on Wednesday 12th April at the latest.
We have been working hard to raise the profile of the woodworking sector and highlight how our industry supports the economy and delivers maximum results with minimum environmental impact. Our latest manifesto articulates the BWF position on key policy areas such as jobs, skills and housing. You can download the new A4 leaflet summary of our manifesto here: www.bwf.org.uk/publications/campaigns-toolkit