The Confederation of Timber Industries (CTI) has responded to the recent White Paper: Fixing our Broken Housing Market highlighting the vital role timber has in delivering sustainable and quality homes at the levels required to meet the housing shortfall in the UK.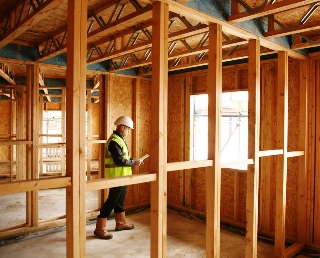 The Communities Secretary Sajid Javid launched the Housing White Paper on 7th February. The paper sets out the government's strategy to ending the housing crisis and includes measures such as encouraging smaller housebuilders and improving the availability of viable land for housing developments. The CTI response - downloadable here - welcomes the White Paper and proposes tangible "timber solutions" to the challenges of current UK housing market.
As well as co-writing the CTI document, BWF also fed into the Construction Products Association (CPA) response to the White Paper, which you can find here.
BWF has been working hard to raise the profile of the woodworking sector and highlight how the woodworking industry supports the economy and delivers maximum results with minimum environmental impact. Our latest manifesto articulates the BWF position on key policy areas such as jobs, skills and housing. You can download the new A4 leaflet summary of our manifesto here: www.bwf.org.uk/publications/campaigns-toolkit