CITB has announced plans to reduce its levy to 0.35% on PAYE employees from 2018 alongside revisions to the consensus process.
In the wake of major government changes to the way training will be funded, the levy has been reduced from 0.5% to 0.35% on PAYE employees in 2018, with payments on the NET CIS workforce remaining at 1.25%.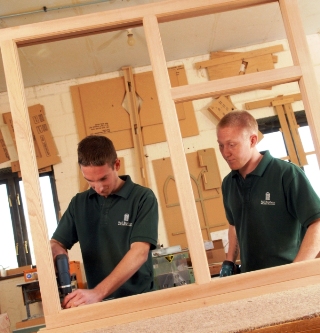 In spring 2017 the way the government funds apprenticeships in England is changing with the beginning of the Institute for Apprentices and the introduction of the Apprenticeship Levy (AL) on 6 April 2017. The AL requires all employers operating in the UK, with a pay bill over £3 million each year, to invest in apprenticeships. Just under 600 construction companies (at a group level) will have to pay the AL as well as the CITB Levy. This will have important implications for the CITB levy.
The CITB Levy Working Party considered four different options. The 0.35% levy was considered the best option for industry as it:
- Ensures all employers are treated equally
- Increases the difference between PAYE and NET CIS and provides a stronger incentive to employ people directly
- Is simple to administrate.
This appears to be a positive result for the industry and demonstrates that CITB is taking steps to reform as the reduction in CITB income will be off-set by efficiency savings and a focus on funding training and qualifications which relate to construction.
As part of its levy proposal, CITB responded positively by outlining a clear plan of their priorities to consensus federations which included a focus on careers, standards and qualification and training and development. CITB will be undergoing its consensus process in 2017 where it must demonstrate that it has the support of industry. BWF will be undertaking rigorous consultation with its members to understand their views on the future of CITB and will be providing further information for members to discuss with their Board and/or members in the coming months.
Meanwhile, BWF responded to Draft Strategic Guidance to the Institute for Apprenticeships on behalf of the Confederation of Timber Industries (CTI). The response welcomed the government's decision to create the Institute of Apprentices to (IoA) ensure the quality of apprenticeships, and included sector views on standard development and approval, engaging apprentices, and overseeing a fair and open system.