BWF is among the 76 trade bodies supporting the Aldous Bill ahead of Peter Aldous MP presenting a petition supporting the Bill to Downing Street on 23rd April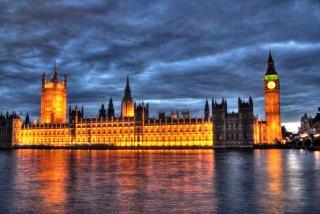 The Aldous Bill seeks to amend the 1996 Construction Act and ensure that retentions within construction are held in a third party trust scheme. The aim is to protect companies in the construction supply chain from insolvency and payment uncertainty. The Bill passed its first reading in January.
120 MPs are supporting the Aldous Bill, and ahead of the Second Reading on Friday 27 April, Peter Aldous is presenting a petition representing 341,408 businesses and sole traders to 10 Downing Street to support retentions reform and call on Government to act.
The campaign is at a critical point and construction sector colleagues supporting the Bill are urged to attend on Monday 23 April when the petition will be presented at around 13:30. People are meeting in Parliament Square, Westminster, at the Churchill statue at 12:30 and it is anticipated that proceedings should be over by 14:00. Your support at the petition presentation may be the difference between government support or not.
The petition represents businesses, sole traders and a delegation including:
Peter Aldous, MP for Waveney
Iain McIlwee, CEO, British Woodworking Federation
Mike Cherry, National Chair, Federation of Small Businesses
Stephen Martin, Director General, Institute of Directors
Steve Bratt, CEO, ECA
Brian Berry, CEO, Federation of Master Builders
David Frise, CEO, BESA and FIS
Media and Peers have been invited to attend. With a press and industry briefing to be held in Portcullis House with Peter Aldous on 25 April also, for those who wish to join.

With every £1 invested in construction generating £3 in total economic activity, and 90% of building materials made in the UK, construction is crucial to growth. This potential of the construction industry to drive growth and employment, not just on site, but also in the supply chain, should be fully accounted for when deciding policies and priorities. Find out about BWF's construction campaigns work: www.bwf.org.uk/campaigns/uk-construction