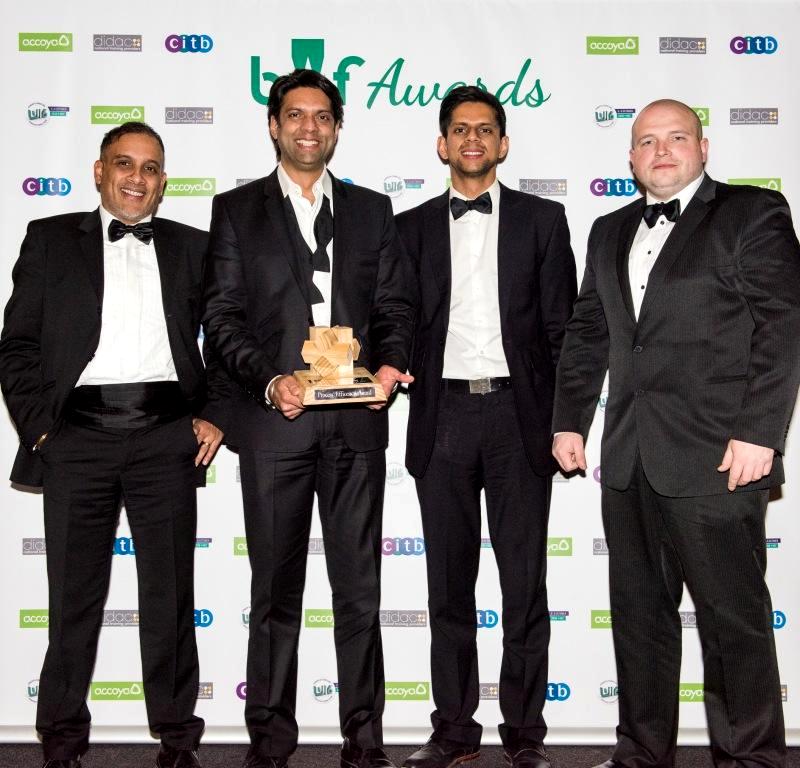 Two times BWF Process Efficiency Award Winner AJB have gone on to win the prestigious Asian Business Awards Midlands in the Manufacturing category, beating off hundreds of entries from businesses operating in all sectors across the Midlands and showing woodworking can be at the top of the tree.
BWF Council Member Amarjit Binji said:
"My Grandfather came to this country in 1960 with nothing to his name, but a hope that the future generations would be able to build a better life through his sacrifices. After establishing AJB in 1999 we outgrew our original facility and three years ago decided to move 25 miles up the road to Corby. The move sadly meant that not all of our existing team could continue the journey with AJB and we had, not just to rebuild a factory, but the team, It hasn't been easy and there have been a lot of late nights, early mornings and working through the weekend, but throughout we have maintained a steadfast focus on operational efficiency and stuck to our core principles. This Award is dedicated to my Grandad, I hope I have done him proud and to all my colleagues at AJB who have made their own sacrifices to help us grow to be the business we are today."
Iain McIlwee, CEO offered his own congratulations:
"It is great to see a woodworking business recognised at this level. Immediately when people think of woodworking their minds tend to revert to handskills and craft, they don't always see the impressive wood engineering sector that has emerged in recent years, driven by technology and the need to provide wood products in high volume. Wood is a part of our heritage, but it is also a key part of the low energy manufacturing sector that the UK needs to nurture in order to succeed in a post Brexit economy.
I am delighted too for Amarjit personally, I remember being impressed when I visited his factory in Leicestershire to see just how much he was squeezing out of a small space. I remember too the call when he told me he was considering the move and the options available to him. Amarjit is clearly a driven and energetic leader and I have seen this first hand in his contributions to our Council. His hard work is paying off an he deserves all the success that is coming his way".
You can find out more about the Asian Business Awards here. https://www.easterneye.biz/ABMidlands/​
You can start to fill you own trophey cabinet at the BWF Awards here: The 2018 BWF Woodworking Awards are now open for entries. Entry is free and open to all, including non-members of the BWF so long as they are from the UK joinery and woodworking sector. The deadline for entries is 5pm on Friday 22nd June 2018