Over the last six months, Build UK has been working with its members to understand their individual positions on the continuation of the Construction Industry Training Board (CITB) Levy.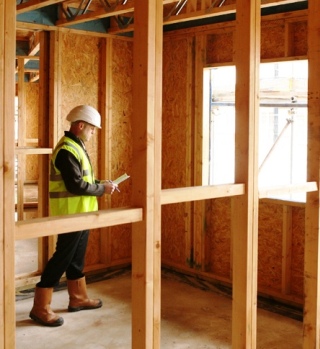 The Build UK Board and Executive have considered the feedback received and recommend that members support the continuation of the CITB levy as set out in the consensus question, on the basis that:
1. A majority of Build UK Contractor and Trade Association members support a reformed CITB; and
2. CITB has responded positively to calls for reform and has set out its priorities including:
- The role of CITB
- The services it will provide
- A high-level timeline.
Build UK believe that:
a. CITB's proposed priorities would effectively and efficiently support employers and the industry to meet its skills needs
b. Build UK and the Construction Leadership Council, with support from other key organisations, have the collective ability to hold CITB accountable to its implementation timeline
c. A significant majority of construction employers are SME's and would be unable to aggregate demand or fund training without a central body. This would lead to lower training levels and would have a detrimental impact on all levels of the supply chain.
d. Creating a new system would cause substantial disruption and delay in meeting the industry's skills needs.
e. Creating a new system would also result in significant cost to the industry with no return
f. Demonstrating that the industry can successfully reform the existing CITB Levy system provides the opportunity to propose an alternative mechanism for the collection and distribution of the Apprenticeship Levy, better suited to the needs of the construction industry.
They expect further details from CITB over the next month and will circulate the details to Build UK Levy Contacts as they become available.
In his recent report Modernise or Die, Mark Farmer recommended the retention of CITB, if reformed, to meet industry and employer needs. We also understand that the Department for Education (DfE), Department for Communities and Local Government (DCLG) and the Department for Business, Energy and Industrial Strategy (BEIS), Ministerial Review of Industrial Training Boards (ITB) is expected to recommend and support the retention of a reformed CITB if the industry is prepared to take responsibility for, and ownership of, it.
In summary, with a new executive team in place at CITB and the industry working in partnership to set the agenda, Build UK believe that it will be more efficient for employers to reform and support CITB by agreeing to the continuation of the CITB Levy than to look for an alternative means of delivering the skills we need.
Build UK will be circulating the formal consultation survey for members to have their say on the continuation of the CITB Levy. If you would like any further information please do not hesitate to contact bwf@bwf.org.uk.
The BWF is a member of Build UK which is committed to delivering improvement in training, PQQs and payment practices across the construction industry.