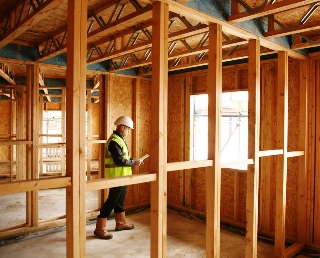 There is a high proportion of EU labour in construction, particularly in London, and the construction industry risks losing almost 200,000 EU workers post-Brexit if suitable plans are not put in place. The Home Office see the migration system post-Brexit as linked to trade in the EU negotiations but have provided little clarity on previous discussions. The BWF is involved in working with the Home Office and other stakeholders through the CPA to develop an approach to tier 2 migration that allows controls on migration to be maintained, whilst ensuring that appropriate recruitment from the EU can be maintained in a streamlined fashion.
There are two options as to how this proposal might work:
1. Clearing House as facilitator – the clearing house could support each company to develop its application to become a tier 2 sponsor, ensuring that it has a full understanding of its responsibilities and obligations, and also assessing that all application paperwork is correct. The Clearing House would then apply on the company's behalf and have a performance-based service agreement with Home Office to process applications promptly, ensuring that licenses are cleared promptly.
2. Clearing House as employer – a more radical approach would be for the Clearing House to act as employer and sponsor of migrant workers. Under this system companies could request an employee be taken on by the Clearing House on an agency basis, before being deployed to work for the company in question. Under these circumstances the Clearing House would retain all of the sponsors obligations in terms of managing its license and those employed under it.
However, what is unknown at this point is what resource would be needed for the proposal and how much responsibility and influence the Clearing House would have over employees in addition to how it would manage the risk. CITB are willing to take responsibility for managing a small project in which consultants would look at the viability of the Clearing House proposal for which there will be a cost.
Does you have any views on which of the two potential solutions would work better for your business?
You can give us your opinions here: https://www.surveymonkey.co.uk/r/DPWN2LJ