Our woodworking technical support is at the core of our service to our members. We offer a vast resource library that members can access to help them solve technical issues they have, that is specifically tailored for the woodworking and joinery industry. A key element of this support is our technical groups and meetings. The next BWF Windows & Doors Technical Meeting will be in London and will be held on Wednesday 4 October 2017.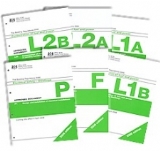 Timings
10:00 to 10:30 – arrival and coffee
10:30 to 12:30 – morning session
12:30 to 13:00 – lunch
13:00 to 15:00 – afternoon session
The location will be
National Council for Voluntary Organisations (NCVO)
Room 7a
Society Building
8 All Saints Street
BWF Technical Director Kevin Underwood will update members on the developments in Building Regulations, British and European Standards and recent research development.
Only BWF members are able to attend this meeting. If you would like to attend this meeting please log in below and register via the Eventbrite link
Login to view more content
Not a member? Join now