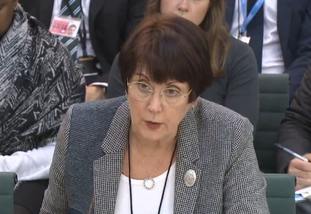 The Chair of the Independent Review of Building Regulations and Fire Safety has found that fundamental reform is needed to improve building safety and to rebuild trust among residents of high-rise buildings. At the heart of the new system will be a requirement for the construction industry to take responsibility for the delivery of safe buildings, rather than looking to others to tell them what is or is not acceptable. Dame Judith Hackitt was appointed by the government to lead the review in light of the system failures revealed by testing carried out in the wake of the Grenfell Tower tragedy. She has published her findings today (17 May 2018).
The British Woodworking Federation, whose members manufacture around three million fire doors in the UK each year, welcomes the recommendations of the highly anticipated Hackitt Review and urge Government to crack on with embracing these recommendations as soon as practicable.
A radical rethink in terms of tightening and clarifying regulation, enforcement, responsibility and control processes is long overdue. The report recognises the importance of Duty Holders, Competence, the need to align Construction Design and Management Regulations and establishing a Joint Competent Authority to manage and enforce. The proposals surrounding the exchange of information digitally too are fundamental to addressing the inadequacies in the handover process and the value engineering that often goes unnoticed.
We also welcome the guidance note issued yesterday by MHCLG that provided an emphatic endorsement that UKAS accredited third party certification of product and competence of installation and inspection is picked up as a priority – this is fundamental to safety reform. This is again mirrored by Dame Judith and we hope this means now that Government does intend to act fast. It is, however vital that we remember that this report is not the end, it is the beginning and we need the dots to be joined up and good guidance is embraced by robust regulation.
We do still have some reservations with the announcements from the Prime Minister yesterday. Whilst Government is finally grasping the fact that urgency is required, there still seems to be little recognition of the full scale of the problem. We know that cladding was a major reason the Grenfell fire turned from a potentially minor incident into a tragedy, but the cladding and external envelope is only part of the story. The condition of the fire doors and the specifically the performance of the Manse Masterdor fire doors have also been highlighted as a major concern and some more detailed advice has been issued, but, with our experience it is that this is just the tip of the iceberg - the question remains how do we set about and fund the fixing years of fire safety neglect?
Setting aside the issue of the Manse Masterdor fire doors, referenced, there remain a plethora of other challenges. For years, weak and fragmented legislation, combined with poor skills and control in construction and maintenance have undermined installation and failed to address inadequacies in inspection and maintenance regimes. We believe that there is a very deep-rooted problem and that many fire doors would struggle to halt the spread of major fire. It is now vitally important that we reset the clock!
Alongside a greater focus on fire safety and fire doors, a new financial mechanism is needed to enable local authorities, housing associations and others to access the funds required to upgrade safety recommendations that will emanate from the Risk Assessments that are being demanded. It is essential that we see the Treasury making an allocation for this too.
We are campaigning for the creation of a Building Safety Fund (similar to the Pension Protection Fund), which will offer a solution to the current predicament of Housing Associations and Local Authorities by providing them with a scheme to apply to for compensation to support these costs. The Fund would alleviate concerns while helping consolidate legal matters through a centrally controlled process. Although the cost of this may need to be born through insurance premiums, when we consider the true and ongoing cost of Grenfell, we cannot let it be ignored.
A quick summary of the main recommendations is below:

• Focus: the Review has focused its recommendations on buildings where there is a high level of risk to human safety in the event of the building being dangerous or catching fire. The primary focus is on high rise residential accommodation, but the Review also notes there are other types of buildings where there are risks due to people sleeping overnight, such as hospitals and residential care homes. It proposes a new regulatory regime to cover these buildings.
• New Regulatory Body: this is not proposing structural changes to existing organizations, but ensuring a more effective integration of the functions currently undertaken by the Health and Safety Executive, the local authority building control functions and the fire brigades, to ensure that there is greater co-ordination and communication about high-rise residential buildings. The Review also supports the use of digital technologies to provide comprehensive information about buildings and to help to manage these throughout their life cycle.
• New regulatory framework: this will aim to ensure both that designs are safe and that what was designed and specified is actually built (this has been identified as a key issue in relation to building safety, as design briefs are frequently changed during the construction phase), with limited scope to change this, and any changes to the agreed brief requiring approval. This will apply to both new build and major refurbishment projects.
• Duty Holder: this will create a requirement for a named individual to be responsible for ensuring building safety during every phase of the lifecycle of a building, from design through to management whilst it is occupied, with clear points of transition for the handing over of responsibilities between the designer, contractor and owner.
• Construction Product Safety: this makes proposals for a tighter testing regime, the disclosure of test data and more information about products, and a requirement for the regular retesting of construction products to ensure safety. How this should be delivered remains open, including the possibility responsibility could be given to the Office of Product Safety.
• Resident's Concerns: there are recommendations on ensuring resident's concerns can be easily raised, and how these can be escalated to the new regulator if a building owner does not act on them.
• Competency: this aims to ensure there will be an increased emphasis on safety in professional and occupational training for those in occupations relating to fire safety or who need a knowledge of this to undertake their roles within the new system, working with the organisations that lead on professional and vocational training (the Construction Industries Council and CITB).
You can read the full review here
Hackitt Review Reaction Round-Up
Political Reaction
Responding to the Hackitt Review Labour's Shadow Housing Secretary, John Healey said: "It beggars belief that the Government's building safety review gives the green light to combustible materials on high-rise blocks."
"Whilst some steps are welcome, this is a missed opportunity to set new safety standards that ensure a disaster like the Grenfell Tower fire can never happen again.
"Ministers cannot simply accept this report. The recommendations are too weak to overhaul the current system or give the public full confidence that their homes are safe."
Responding to the Hackitt Review Liberal Democrat Housing spokesperson Wera Hobhouse said: "It is time for the Government to act. Ministers must now fully and swiftly implement the recommendations in Dame Hackitt's report." She added "For proper accountability, the Government must ensure that there is a named qualified individual responsible for signing off on the safety of high rise buildings."
During today's parliamentary debate Housing Communities and Local Government Secretary Clive Betts asked whether the governments consultation on banning combustible materials would applyu to regulations for new buildings and the refurbishment of existing buildings, or also all existing buildings.
Responding to the Hackitt Review Navin Shah AM, author of London Assembly Planning Committee report on fire safety, said: "It's very disappointing that this review of building and fire regulations has not recommended sprinklers or other similar systems to be made mandatory in all buildings above 18 metres. The Commissioner of the London Fire Brigade said introducing sprinklers in this way is a "no-brainer", so it's deeply concerning that the Government continues to overlook the seriousness of this issue.
Stakeholder Reaction
Responding to the Hackitt Review Shahin Sadafi, chairman of Grenfell United, said he was "disappointed" there was no immediate ban. "Survivors, bereaved and many experts have called for it and they need to listen," he said.
Responding to the Hackitt Review Lord Porter, Chairman of the Local Government Association,said: "The Grenfell Tower fire exposed a system for ensuring buildings are safe which is broken. Since the tragedy, the LGA has led calls for a review of building regulations and made the case for systemic change. It is good that Dame Judith's report agrees that the current system is not fit for purpose and has set out a range of recommendations for its long-term reform.
"However, our immediate priority is to ensure that a fire like that at Grenfell never happens again, and to make certain the buildings which people live, visit and work in are safe today. It is therefore disappointing that Dame Judith has stopped short of recommending a ban on combustible materials and the use of desktop studies, both essential measures to improve safety.
Responding to the Government's proposed consultation on combustible material Lord Porter, Chairman of the Local Government Association,said: "It is great that the Secretary of State has listened to our concerns. He has rightly recognised the need to take action to tackle these two important issues while the long-term reforms to fix our building regulation system, set out in Dame Judith Hackitt's report today, are put into place.
Responding to the Hackitt Review Rebecca Hilsenrath, Chief Executive of the Equality and Human Rights Commission, said: 'We are disappointed that the Hackitt Review hasn't recommended a ban on combustible materials or the use of untested cladding systems. This is a human rights issue and we have written to the government expressing our concern about the continued use of this material. While the government has provided money to remove dangerous cladding, they should go further than Dame Hackitt suggests and ban it or it could be failing in its duty to protect people's lives."
Responding to the Hackitt Review David Orr, Chief Executive of the National Housing Federationsaid: "We welcome that the Hackitt Review has called for a root and branch reform of building safety regulations. There are a number of important recommendations for an overhaul in how we keep buildings safe.
"Government must now work swiftly and decisively to create a new, clear and entirely unambiguous system of regulation for high rise buildings. Ministers must inject urgency, capacity and, where necessary, funding to deliver lasting change in how we keep people safe in their homes".
Responding to the Hackitt Review Huw Evans, Director General of the Association of British Insurers (ABI) said: "We are pleased the Hackitt Review agrees with us that the fire safety testing regime for building materials needs to be considerably clearer, more rigorous, and based more closely on real world conditions." He added "Today's report does not tackle the fundamental issue of combustible materials used on homes and businesses. We must see a total ban on combustible materials being used on the outside of buildings. Without a ban, insurers, residents and landlords will struggle to have confidence in the regulations in place."
Responding to the Hackitt Review Chartered Institute of Housing chief executive Terrie Alafat CBEsaid: "The Hackitt Review rightly recommends a wholesale overhaul of the building regulations and fire safety system covering high-rise buildings." He added "Everyone who works in housing must reflect on the recommendations and we will be doing everything we can to make sure that our members understand the changes coming their way so they can put them into practice quickly and effectively."
Responding to the Hackitt Review the Royal Institute of British Architectswelcomed some of the Review's findings, including the proposal to establish a Joint Competent Authority. However, the Institute said it was concerned by the absence of the clear baseline standards that, it argues, would deliver clarity for the industry and, most importantly, provide protection for the public.
Responding to the Hackitt Review Polly Neate, CEO of Shelter, said: "Unfortunately the Hackitt Review has ducked a huge challenge by failing to ban combustible cladding outright." She added "While the government has shown leadership this week in announcing it will pay to replace unsafe cladding, it must acknowledge this is not just a money issue – it's also a safety issue. They must now go further by ensuring no high rises can be built or refitted with unsafe cladding ever again."
Responding to the Hackitt Review Brian Berry, Chief Executive of the FMB, said: "a comprehensive competency framework should be underpinned by a licensing system for all builders and contractors operating in the construction industry. This is the only way we will ensure that a baseline for competence is both recognised and complied with."
Visit www.bwfcertifire.org.uk to download our free fire door installation and best practice guides and to find a fire door manufacturer
Visit www.firedoorsafetyweek.co.uk to find out more about fire door safety and how you can get involved