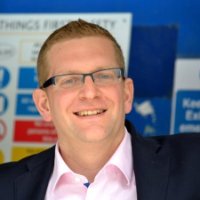 Iain McIlwee, British Woodworking Federation CEO
The Industrial Strategy launched this week was heralded as setting out a strategy that will see Government align policies, regulations, taxes and investments to grow the markets for new innovations so that they are successfully commercialised in the UK. What it delivers is not really a document with cross-governmental support, as many were hoping, but a manifesto that draws together many existing policies and announcements and attempts to give them strategic validity. The document is not without merit, but it is still a long way off being a clear strategy that delivers for the many.
Not the inspiration we need?
I'd put this white paper in the pile of disappointing progress, it feels more like a re-hashed manifesto created from what was a pretty good start back in March - not the inspiration we need to rally our industrial heartland. Much of the paper is dedicated to setting down the challenge and I am still not convinced we are anywhere near the nub of it - there is more focus on societal than industrial challenges and whilst these are linked it has widened the scope of the strategy too far. We need to stop intertwining the systemic economic issues with sectoral reform and lift the lid on productivity. We need to benchmark our individual sectors and in-so-doing start setting down the improvements we can expect.
Stemming the gap between Maths and the Makers
It is great to focus on Artificial Intelligence and on digitalisation (which sector doesn't?!), but what are we going to make with it? Driverless vehicles are all very modern, but the construction products sector is five times the size of the automotive sector – we can only hope that the detail needed here is outlined in the intricacies of the construction sector deal. A focus on STEM (science, technology, engineering and mathematics) subjects is laudable, but the practical application of STEM is what industry needs - the document dedicates 4 pages to the study of Maths when Design & Technology is not even mentioned! Again there is more detail to follow specifically on careers and I can only hope that this is embedded in a complete overhaul of the curriculum that ensures knowledge is applied and helps to contextualise career options and lead learners to industry.
Finding the answers outside of the strategy
There is some great work in the Clean Growth document that should be read in context with this strategy. I would have hoped to see the core of this document underpinned, but this section again feels a little lightweight and focussed on a few emerging technologies rather than really starting to assess our impact and delivering cultural reform.
In the area of innovation, the Challenge Fund is a great initiative, but it is still not clear as to how it will unlock more near-to-market investment that will ease transition to the new economy. It must also be simple to access for smaller businesses who do innovate, but often below the radar, how this will be delivered is also unclear.
Through Build UK and CPA we have been involved in the Sector Deal for Construction and hopefully at this level we will start to see some semblance of a plan forming. The document lays down some pretty welcome, necessary and ambitious infrastructure plans, but we'll certainly need to see the construction sector reforming fast to maximise the overall impact of these.
If you expect this document to be a cavalry charge of support from the Government, then you may be a little disappointed – they are coming and they will be some help, however, they aren't arriving any time soon and when they do get here they will be resplendent upon fully charged driverless cars and incredibly good at Countdown!
Iain is leading on Industrial Strategy for the Confederation of Timber Industries and you can see our original response to the Green Paper setting out the key elements of a sector deal for timber here