This guest blog from Towergate Insurance, BWF's preferred insurance broker, looks at the issues regarding workplace temperature and how they can be controlled.
Extremes of temperature can adversely affect employee's performance and in some cases cause them harm. Comfort is a subjective matter and Employers will need to deal with providing and maintaining reasonable thermal comfort with that fact in mind.
The temperature in workrooms should normally be at least 16 °C unless much of the work involves severe physical effort in which case the temperature should be at least 13 °C. These temperatures may not, however, ensure reasonable comfort, depending on other factors such as air movement and relative humidity.
Key Actions:
There are no legal requirements for temperature in most areas of work only the requirement to ensure reasonable temperatures are maintained.
Consider how you will maintain a reasonable temperature, consider the type of work and the location i.e. working outside, cold storage or glass house, allow time to warm up or cool down, this could be achieved by a change work activity/ location from time to time.
Temperatures in the Workplace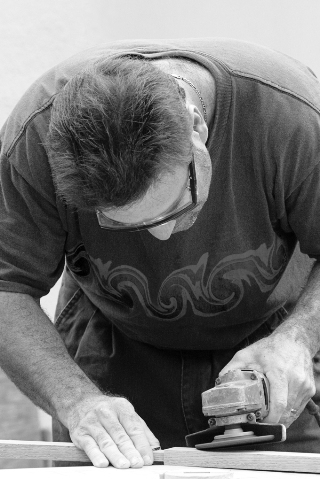 Most of the time and for the majority of employees they will feel comfortable with their work environmental conditions. However, even in an ordinary work situation, employees may get too hot or too cold. In general this is referred to as thermal discomfort.
In many environments, such as foundries, fire-fighting, laundries, kitchens and bakeries, the main stressor is heat, leading to high body temperatures. Cold can play a small part in indoor workplaces, where it may be a discomfort, but of course needs more consideration for outdoor work in the winter.
The effects of heat and cold are not just physiological. There is increased likelihood of accidents when workers lose concentration or (for example) try to grip tools with sweaty hands. Human factors, such as emotions and attitudes, are affected and physical performance degrades. Balance is affected if workers become dizzy and floor surfaces and ladder rungs become slippery with condensation or ice. Burns may occur in both hot and cold environments. Even personal protective equipment may be impaired by the thermal conditions.
Legal Requirements
In Britain the relevant legislation is the Workplace (Health, Safety and Welfare) Regulations 1992, although the requirement is only for 'reasonable temperature'. More detail as to the meaning of 'reasonable' is given in the Approved Code of Practice (L24), where it states:
'The temperature in workrooms should normally be at least 16°C unless much of the work involves severe physical effort in which case the temperature should be at least 13°C'
Although other HSE Guidance suggests an upper limit of 24°C .The Chartered Institution of Building Services Engineers (CIBSE) suggests a range from 13°C for heavy work in factories, to 20°C for offices involving sedentary tasks.
The need for a suitable and sufficient risk assessment becomes particularly important because outside of environments such as offices, there are too many variable factors to be able to rely on specific guidance, and one must consider each case individually and determine control measures which may include controlling the time spent in the environment, health screening and careful selection of clothing and PPE.
Thermal Discomfort
Although the term comfort and discomfort is used here, if the discomfort is taken to extremes, the likely result could involve serious injury and possibly death.
Heat stress is the stress caused by the effects of heat to the systems of the body. If the body's core temperature of 37°C increases heat stroke causing collapse and death shortly after can occur.
The main factor that can reduce the body's ability to lose heat and thus regulate the core temperature is the interference with the ability to sweat. This can occur as a result of various causes. The most usual are the environment being too humid or wearing waterproof protective clothing - thus the sweat cannot evaporate to cool the body - and insufficient intake of water to provide the sweat.
Similarly if the body's core temperature is allowed to drop, serious problems can also occur. With decreasing temperature the worker's performance decreases and their error rate increases significantly. Manual dexterity suffers, both as a result of loss of sensation to the fingers and also as a result of wearing gloves to combat the cold.
The environment in which the person works can have a significant effect. The most significant environmental factors include:
- Ambient temperature
- Amount of radiant heat from sunlight or from hot processes
- The amount of insulation provided by the clothing worn
- Air movement, particularly if very low and
- Humidity
- Assessing and Controlling Risks
Cold Environments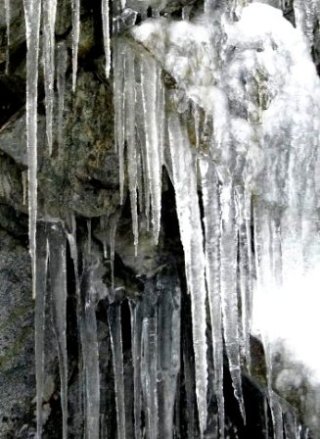 Risk assessment of cold discomfort requires consultation with the workers or their representatives. In some cases a walkthrough of the workplace will not suffice, nor will simple reliance on measurement of the air temperature. It may be necessary to arrange for proper measurement of environmental and worker-based variables, and the air temperature should be measured accurately and in various locations if it could be a significant hazard.
Although workers generally need a relatively long exposure to the cold before becoming affected it may be that in an accident exposure is intense and rapid, for example through falling into a very cold watercourse.
A reasonable control is that employees should be allowed frequent short breaks in a dry, warm shelter. The job could be redesigned to allow the work to be carried out at warmer times.
If the environment is considered to be too cold and the simple option of increased heating and proper warm clothing has already been addressed, then other options need to be considered. One option is for local heating to be provided, perhaps at a workstation or in a lift truck cab. Directional infra-red radiant heaters have the advantage of warming the worker without increasing the air temperature. Where a lone-working safe system is required, then a buddy-system or constant communication may be required.
Hot Environments
In hot environments, with high humidity, evaporation is slowed and sweating is ineffective. The combination of external heat and body heat production from work activity leads to heat stress. This can lead to several disorders:
- Heat stroke, which can be fatal if a body temperature rises to over 40°C
- Heat exhaustion, which tends to be less serious and more common in hot environments
- Heat fatigue, which is more common and just leads to a decline in skilled performance through lack of concentration
- Some skin disorders can occur in hot environments. Heat rash or 'prickly heat' results in raised blisters caused by blocked sweat glands and constant skin wetness
- Heat cramps which can occur while undertaking high activity in hot environments, and may be caused by salt or electrolyte loss and dehydration
One major health concern for outdoor workers is sun-burn and exposure to UV light and the increased risk of skin cancer. The use of protective creams and the like are highly recommended. However they may lead to workers being exposed to more solar radiation than would otherwise be the case given that the sun creams, while preventing burning, defeat the natural defence mechanism of keeping out of the sun.
Assessments should also consider the work activity in high temperatures and humidity in relation to the age and physical condition of the worker, especially pregnant women or those with heart conditions.
Where the risks are unacceptable, proper controls are required. Engineering controls for indoor workplaces may involve providing:
- Insulation to surfaces of hot equipment
- Air-cooling plant
- Fans at individual workstations; note that at temperature in excess of 27°C air temperature, fans are ineffective at cooling, however, drying the air will allow sweating to be more effective
- Reducing solar gain by shading windows and
- Providing rest facilities
For more advice on employment, technical and health & safety matters, please call our member-only helpline or view the publications section of our website, which includes disciplinary advice, our employee handbook, and machine safety cards.

Towergate Insurance is one of the UK's largest independently owned insurance intermediaries and aims to provide BWF members with an assessment of their insurance requirements with the objective of providing a competitive insurance arrangements tailored to meet their particular needs. The BWF has had a longstanding relationship with Towergate and currently look after the insurance affairs of many members.
Please visit their webpage or make an enquiry to Marc Sherry on 0116 240 7904. Towergate Insurance is a trading name of Towergate Underwriting Group Ltd which is Authorised and Regulated by the Financial Conduct Authority

Note: Whilst every effort has been made to ensure the accuracy of advice given, the BWF cannot accept liability for loss or damage arising from the use of the information supplied.