With Met Office yellow weather warnings for wind and snow across much of Scotland, Northern Ireland and the north of England, this guest blog from Towergate Insurance, BWF's preferred insurance broker, provides a simple checklist to encourage safe driving in adverse weather conditions and looks at which risks should be identified and controlled.
Bad weather can strike suddenly, so always plan your journey with weather conditions in mind and check the weather forecast before travelling. The best advice when severe weather hits is to stay off the road but if you must drive, make sure you are prepared for the conditions.

Simple ways to support driver safety:
• Ensure your drivers have the correct documentation when driving i.e. driving licence, MOT and insurance. You should ask to see evidence of these documents on an annual basis and keep record of these checks.
• Ensure any vehicle you own are serviced and the driver carries out regular checks on lights, water, oil and tyre conditions/ pressure.
• Ensure drivers have adequate time to do their journey and they do not become fatigued.
• Consider using public transport for longer journeys.
• Ensure drivers are mindful of adverse weather conditions.
• Ensure any mobile phone calls are hands free, essential calls only and only taken when road condition are safe to do so.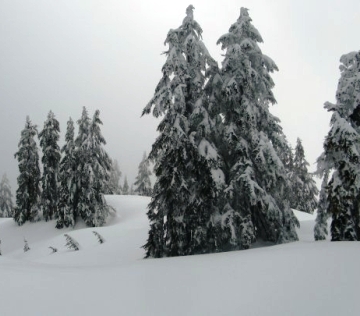 Before you set off:-
• Ask yourself - is your journey absolutely essential?
• Check local and national weather forecasts;
• Listen to local and national radio for travel information;
• Tell someone at your destination what time you expect to arrive;
• Make sure you are equipped with warm clothes, some food, boots and a torch. In snowy conditions, take a spade; and
• Clear your windows and mirrors before you set out and carry a screen scraper and de-icer.
If you get into trouble:
• Do not use a mobile phone while driving. Stop somewhere safe or ask a passenger to make the call;
• On a motorway, it is best to use a roadside emergency telephone, because the breakdown/emergency services will be able to locate you easily. If you have to use a mobile phone, make sure you know your location from the numbers on the marker posts on the side of the hard shoulder;
• Abandoned vehicles can hold up rescue vehicles and snow ploughs. To ensure that the road is cleared as quickly as possible, stay with your vehicle until help arrives; and
• If you have to leave your vehicle to get help, make sure other drivers can see you.
Vehicle condition:
In winter it is even more important to check your vehicle is well maintained and serviced.
• Keep the lights, windows and mirrors clean and free from ice and snow;
• Keep your battery fully charged;
• Check anti-freeze levels in the radiator and use a winter additive to the windscreen washer bottles;
• Make sure wipers and lights are in good working order; and
• Check that tyres have plenty of tread depth and are maintained at the correct pressure.
Visibility:
Hail, heavy snow and rain can reduce visibility, so use dipped headlights to ensure other road users can see you and also reduce your speed.
Adjust your driving to the conditions:
It can take ten times longer to stop in icy conditions than on a dry road, so:
• Drive slowly, allowing extra room to slow down and stop;
• Use the highest gear possible to avoid wheel spin;
• Manoeuvre gently, avoiding harsh braking and acceleration;
• To brake on ice or snow without locking your wheels, get into a low gear earlier than normal, allow your speed to fall and use the brake pedal gently; and
• If you start to skid, ease off the accelerator but do not brake suddenly.
Fog:
Watch out for fog, it drifts rapidly and is often patchy. In foggy conditions:
• Drive very slowly using dipped headlights;
• Use fog-lights if visibility is seriously reduced, but remember to switch them off when visibility improves;
• Don't hang on to the tail-lights of the vehicle in front. This gives you a false sense of security and means you may be driving too close; and
• Don't speed up suddenly, even if it seems to be clearing. You can suddenly find yourself back in thick fog.
Winter sun:
Dazzle from the 'winter sun' can be dangerous and difficult to avoid when the sun is low. Keep a pair of sunglasses in the vehicle.
Strong winds:
Strong winds, particularly cross-winds can affect vehicle handling, particularly if the vehicle is high sided.
Bridges are sometimes closed in extremely windy conditions.
Rain:
In wet weather, stopping distances will be at least double those required for stopping on dry roads. This is because your tyres have less grip on the road. Whilst driving in wet weather:
• You should keep well back from the vehicle in front. This will increase your ability to see and plan ahead;
• If steering becomes unresponsive, it probably means the water is preventing the tyres from gripping the road. Ease off the accelerator and slow down gradually; and
• The rain and spray from vehicles may make it difficult to see and be seen.
Flooded roads:
• Don't attempt to cross if the water seems too deep;
• Drive slowly in first gear but keep the engine speed high by slipping the clutch - this will stop you from stalling;
• Avoid the deepest water, usually near the kerb; and
Remember - test your brakes when you are through the flood before you drive at normal speed again.

For more advice on employment, technical and health & safety matters, please call our member-only helpline or view the publications section of our website, which includes disciplinary advice, our employee handbook, and machine safety cards.

Towergate Insurance is one of the UK's largest independently owned insurance intermediaries and aims to provide BWF members with an assessment of their insurance requirements with the objective of providing a competitive insurance arrangements tailored to meet their particular needs. The BWF has had a longstanding relationship with Towergate and currently look after the insurance affairs of many members.
Please visit their webpage or make an enquiry to Marc Sherry on 0116 240 7904. Towergate Insurance is a trading name of Towergate Underwriting Group Ltd which is Authorised and Regulated by the Financial Conduct Authority

Note: Whilst every effort has been made to ensure the accuracy of advice given, the BWF cannot accept liability for loss or damage arising from the use of the information supplied.