This award has celebrated those that have entered the industry through other training routes, including graduates, A-Level students and in-house trainees. They may have achieved some fantastic feats in their work, or shown extraordinary commitment that really adds value to a company's workforce or the production.
The 2017 British Woodworking Federation Awards winners were announced at the BWF Annual Dinner & Awards which took place on Friday 24th November at the fantastic Drapers' Hall, London. Here you can read about the fantastic winning entries and view photos of the event.
**The BWF Trainee of the Year Award has now been merged with our Apprentice of the Year Award. Here you can enter your apprentices or trainees for this prize. The deadline for entries is 5pm on Friday 22nd June 2018**


Previous Winners
2017: Matt Brown from Warwickshire College
Matt was nominated by his tutor for his initiative and willing to stretch his abilities to achieve great work. During his City and Guilds training course, Matt gained a commission to make a Mayoral bench for the grounds of Kenilworth Castle, which was highly praised. He has even helped other students with advice and guidance about their work, demonstrating an unselfish approach to college.

2016: Greg Kasowicz of Gowercroft Joinery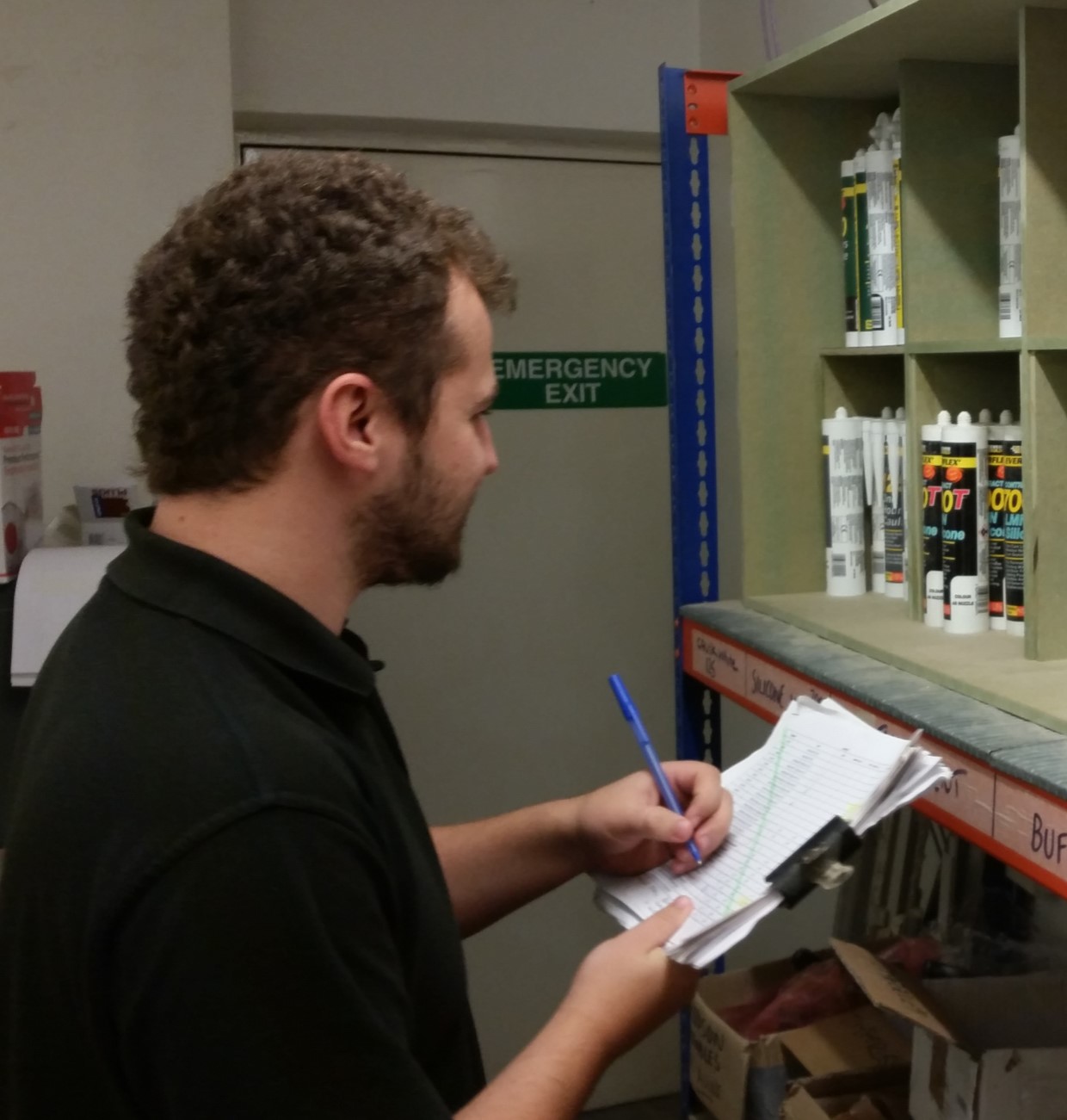 Greg joined Gowercroft Joinery in early 2015 via a Level 3 Sales Administration apprenticeship from Learning Unlimited based at Chesterfield College. From the initial interview, it was clear to us that Greg had the desire and aptitude to become a valuable asset to the company. Working for Gowercroft, Greg showed an exceptional attitude and has continually demonstrated his desire to learn and improve both himself and the company. You can read his case study here.

2015: Dale Hodgins of Beard Evan Joinery Ltd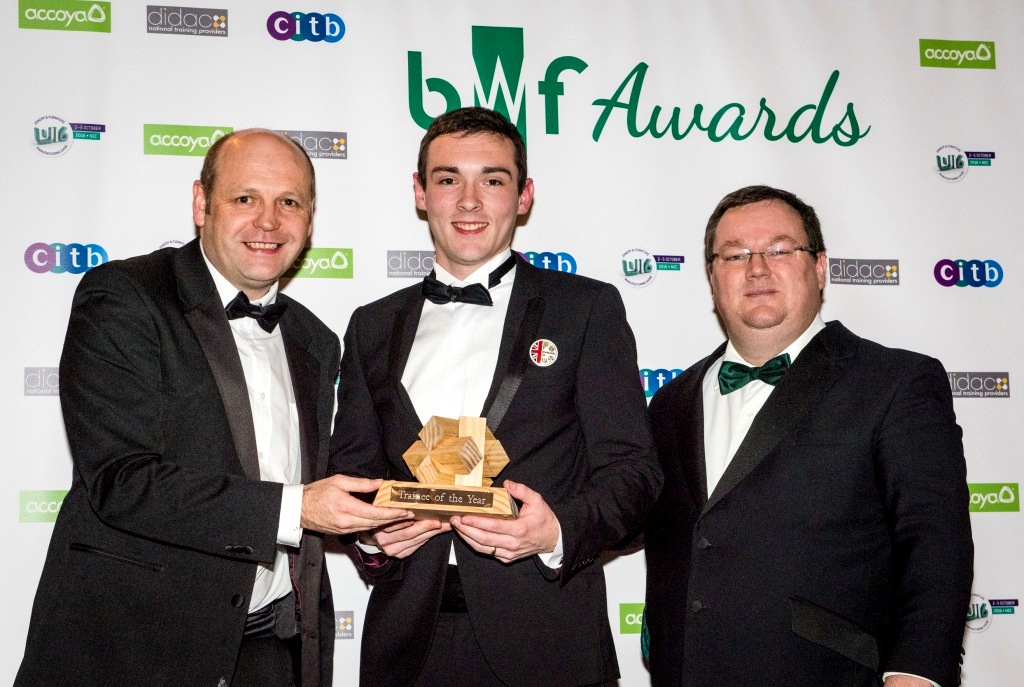 The Trainee of the Year Award was presented to Dale Hodgins of Beard Evans Joinery Ltd, who impressed the judges with his "strong aptitude for understanding drawings and producing an exemplary standard of work." Everyone has been impressed by the levels of skill and commitment shown by Dale after just nine months. He has also competed in the World Skills Competition in the national heats and has now travelled the world showing off the high standards of UK joinery.

2014 Samantha Chesson of Arnold Laver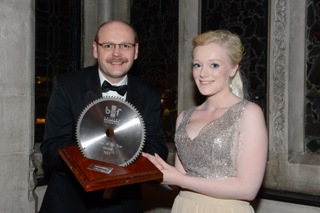 Samantha, just 18, is now an estimator at Arnold Laver and has just completed her training. She knew straight away at 16 that she wanted to work, starting off at first as a personal trainer and beauty therapist. But through the Life Skills programme, Samantha was introduced to Arnold Lavers and she immediately caught the bug.
She said: "I've come on leaps and bounds. I would never have thought there was so much to learn: handings, structurals, acoustics, wall widths, fire ratings, cut outs, finishes, floor plans… a door is not just a piece of wood! Now I have my own customer base and I love it."
The BWF judges also commended Samantha for the speed of her development, moving from an office junior to being able to interpret complex technical drawings for work scheduling. She showed clear willingness to learn and go beyond the call of duty, really benefitting her company. As a direct result of their hugely positive experience with Samantha, Arnold Laver has now decided to launch a graduate trainee programme from January 2015.

2013: Luke Parry of Oakwrights Bath Ltd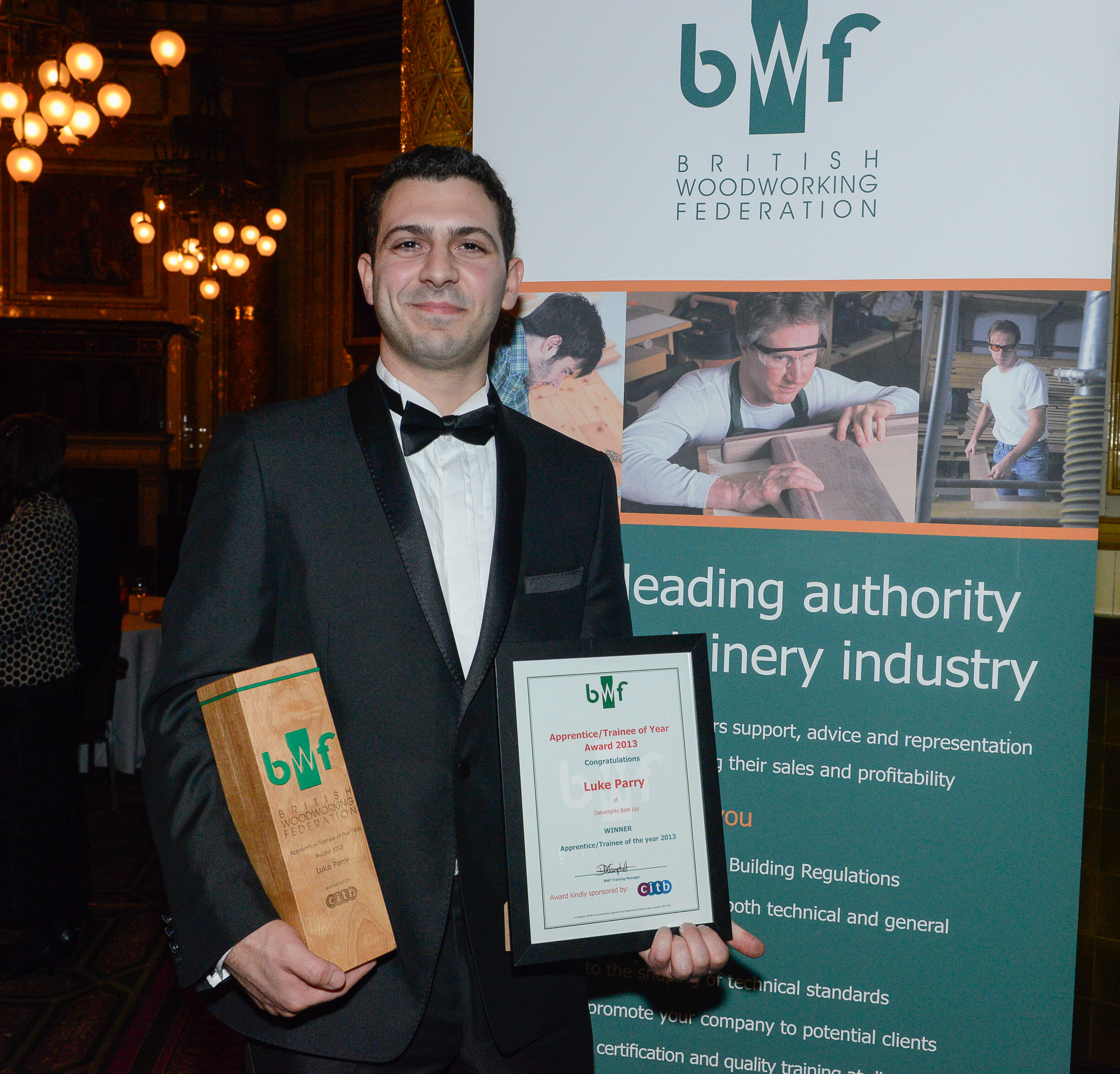 Luke Parry - 26-year old Luke Parry, Estimator at Oakwrights Bath Ltd, as a trainee as part of the augmented award to recognise all those undertaking formal training within woodworking companies.
After leaving school, Luke started two courses at Aston University, but found the academic route was not for him. He went on to complete a Level 3 bench joinery apprenticeship, but was not sure what he wanted to do next. His college tutor recommended him for an estimating post at Oakwrights Bath Ltd, and Luke applied for the job. This role would give him the intellectual challenge and opportunity to learn that he relishes.
Here you can find out more about Luke's story and what he is doing now...