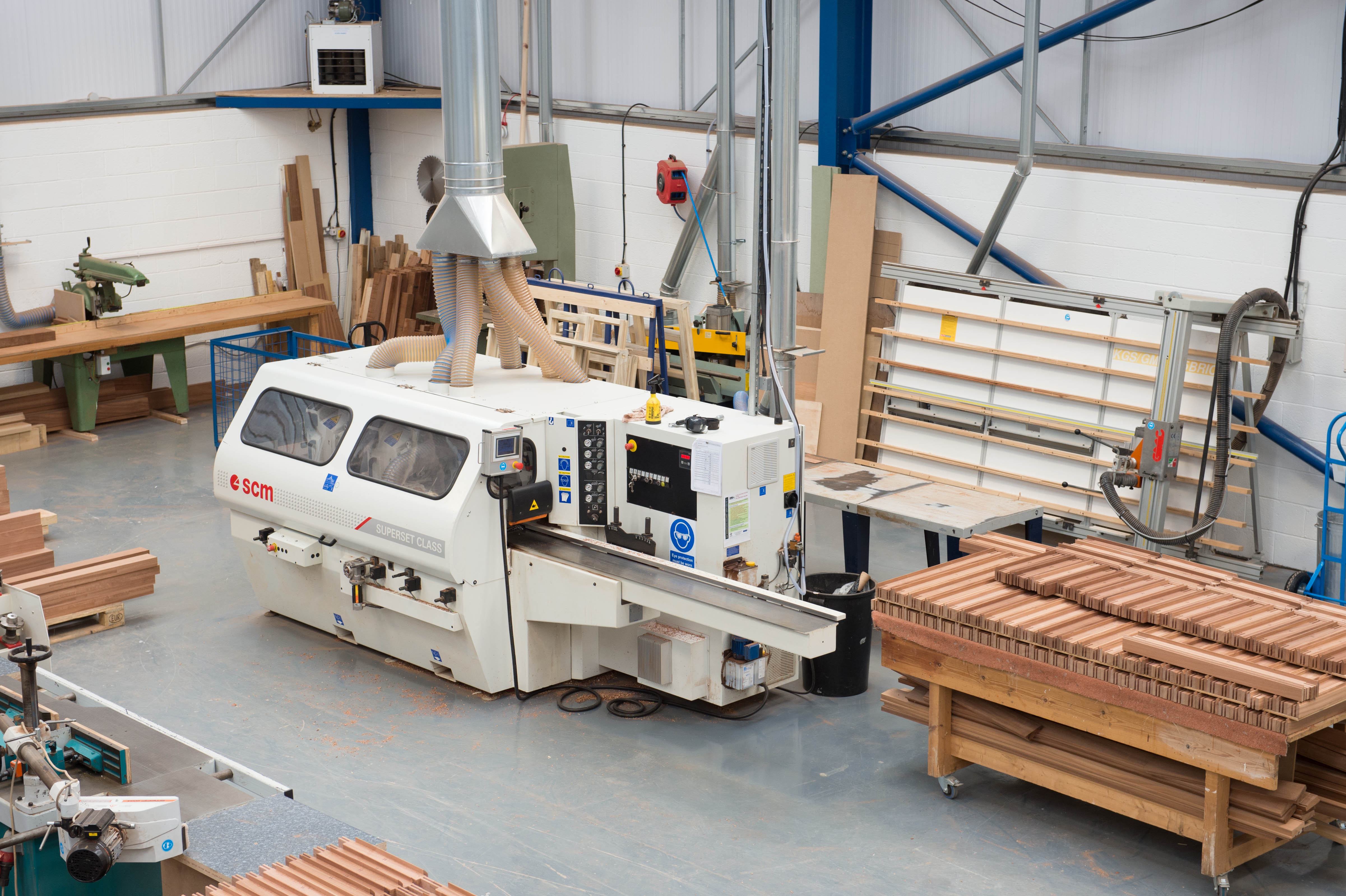 The British Woodworking Federation is the trade association for the woodworking and joinery manufacturing industry in the UK. It has over 700 members drawn from manufacturers, distributors and installers of timber doors, windows, conservatories, staircases, furniture, all forms of bespoke, interior and architectural joinery as well as suppliers to the industry. The woodworking sector as a whole is a £3.8 billion industry operating at the heart of UK manufacturing.
The Federation strives to provide the best possible service to its members and to ensure that service represents the best value for their subscription fee. Central to the BWF is our Code of Conduct, against which all members are audited against. We believe this is the basis of our success in recruiting and retaining quality members; it drives us on towards achieving our ambition to be the trade association of choice for every woodworking enterprise in the UK.
The BWF brings together individuals and companies within the industry to share problems and experiences and find solutions together. We offer regular opportunities for members to rub shoulders with their competitors and suppliers, whether formally in Federation Committees, or informally at BWF Social events.

Read the BWF's Action Plan for Joinery to see what we have been doing and how we plan to help BWF members get more out of their businesses.

Promoting the Woodworking Industry
The BWF promotes its members, their products and the woodworking and joinery industry as a whole using a variety of media:
The website offers information about the BWF and the woodworking industry. It includes searchable databases of members and their products, additional services, certifications they hold and any memberships of our additional schemes
Comprehensive wider business advice is available in the form of helplines, guides and publications, ensuring that members are kept up-to-date with all the latest information and regulations
The BWF Technical Helpline offers all members immediate expert advice. The Federation also provides a Technical Consultancy Service for more complex problems, including site inspections, detailed reports and expert witness statements
An extensive programme of PR, digital marketing, publicity and advertising in national, local and trade press publicises the BWF's work and raises customer awareness of members' products and services.

A Voice for the Industry
The BWF represents its members' views to Government, the construction industry, the wider public, and increasingly, to the international community. We also provide members with an influential voice in the development of woodworking and joinery product standards in Britain and Europe
For more information on how you can join the British Woodworking Federation click here
For a list of code of conduct assessed woodworking manufacturers in your area click here